We have established J-WORLD INC. on June 1st, 2017.
Let me introduce myself as a president of company.
It past around 30 years since I started to travel abroad.
The number of the countries I've ever visited was approx. 50.
My background:
・worked for one of a big international trading company and imported products from all over the world.
・worked for a world top 10 IT related equipment and service company, and had business with global major customers.
Then, started my own business globally, traveling a lot such as Germany, Denmark, USA, China, Honk Kong, etc to find cutting-edge products.
As a company, we also create products at factory in China and import and sell to distributors or on internet by ourself globally.
Some of our own products were introduced in the media of TV and radio programs and newspapers and major magazines etc, It spread out not only in Japan, but also in Indonesia as well.
Through these activities, we just like to support our customers to enjoy their lives with these products.
We promise to try to do our best for all of our customers & related business partners to feel happy through our products / services from all over the world.
Our goal is to develop our company to contribute to all the life & society globally.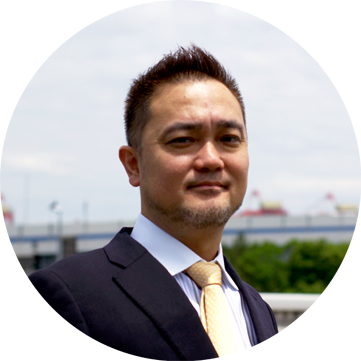 Masahiro HORIGUCHI
President
J-WORLD INC.